Safe Space
Baby steps:: exploring the dynamics of interventions in nature, the queer possibilities of land art and identity in dialogue with nature, when it is constantly framed in an urban context.
Sparkle Lessons
Original photo, text and sound work.
2019. Kuba Residency (with Jennifer Bennett - http://www.jenben.jenniferbennett.net)
I want to give you sparkle lessons.
If you go down to the woods today
you're in for a big surprise.
The moon is anxious
It bathes us in doubt.
Its light makes us pale, but I can count the mount
of dark hair traversing your thigh.
Venus got drenched by Lorenzo Lotto
Günter Brus was jailed.
6 long months for relieving himself!
Jennifer got awkward when she showed me hers
But then it's different for girls
But oh how they sparkled.
My Life as a Work of Art
Original Photograph by Artist
Model: Artist
Selfies of Self-Doubt: Old
Original photograph by Artist
Model: artist
The Virgin Bride
Original photograph by Artist
Model: artist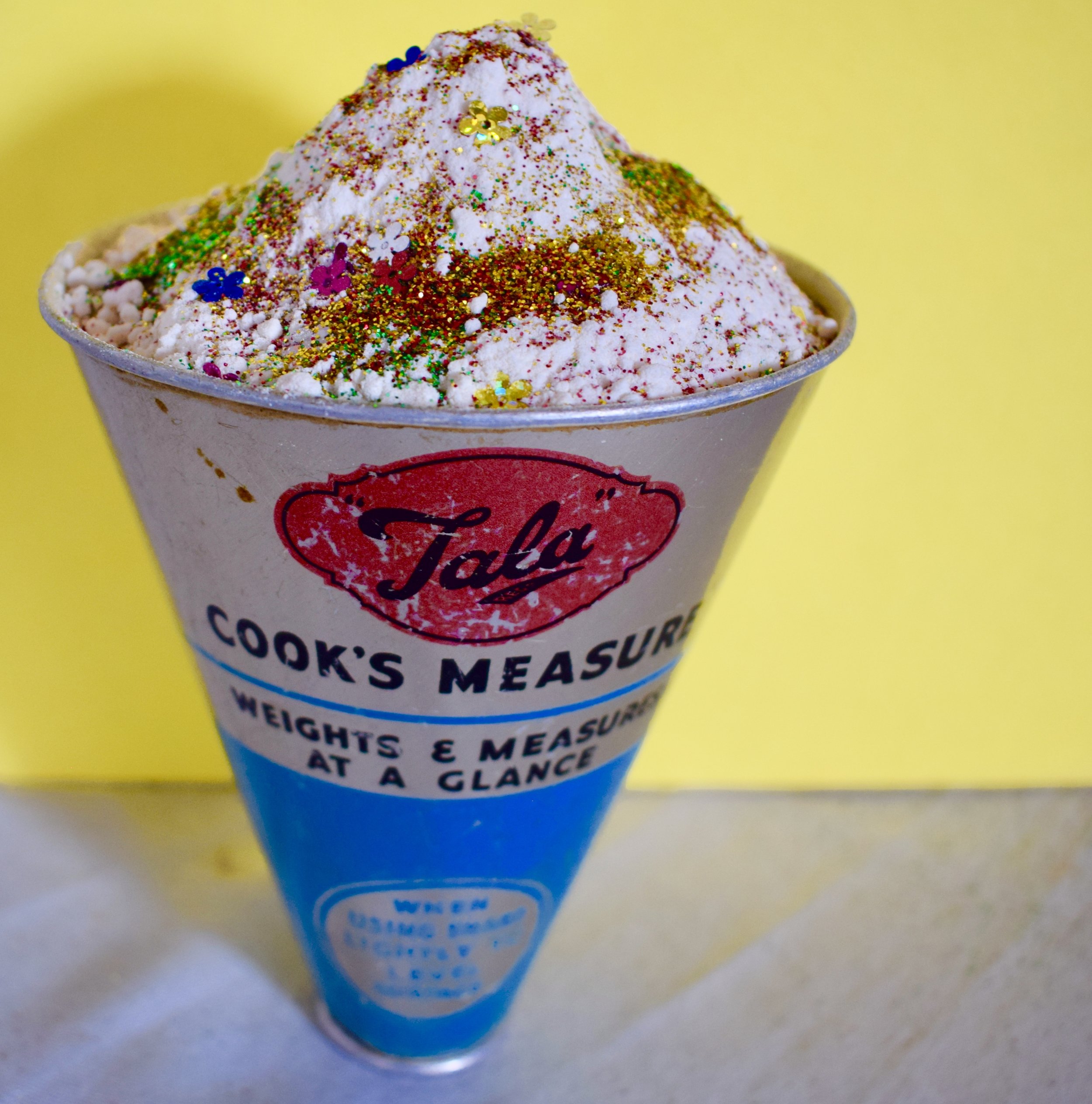 The Measure of Things
Vintage measuring cup. Self raising flour. Sequins. Glitter. Cardboard.
Original photo of sculptural form.
"Toto, I've A Feeling We're Not in Kansas Anymore"
Original Photograph by Artist
Model: artist
Underarm Flower
Original Photograph by Artist
Model: artist
Study
Full title: Study of a Construction Worker Doing Unlicensed Alterations to a Residential Property in a Culturally Sensitive Neighbourhood Bought with Tax Breaks by Foreign Investors Now Rented to Airbnb Tourists (After Muybridge)
Photomontage and Photography by Artist
Oz Energy
Photomontage and Photography by Artist
EC
Photomontage and Photography by Artist